The Brass Onion offers daily specials and discounts on some of our most popular menu items. Take advantage of our restaurant discounts and please feel free to Contact Us if you have any questions.
Sundays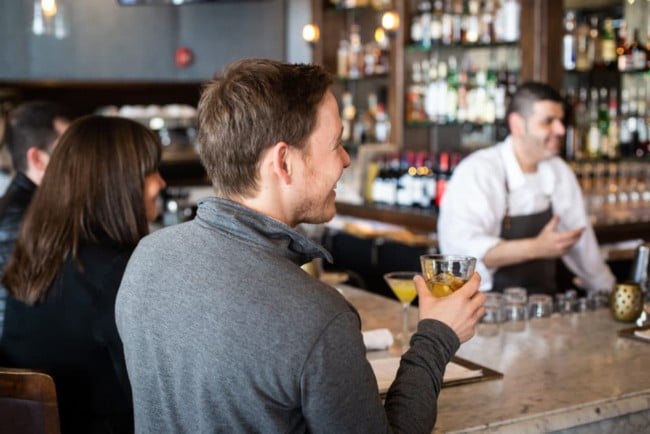 Happy Hour All Night
Come Join us for drink specials in the Bar, lounge and Patio! Available 3-9pm
Mondays
Enjoy Mr B's Fried Chicken for $3 off!
Get everyone's favorite Fried Chicken meal for $3 OFF tonight! Don't forget to grab a bottle of your favorite wine and you'll enjoy half off pricing (bottles priced $100 or less) Available 4-10pm
Tuesdays
Enjoy steak entrees for $5 off and $3 off martinis!
Feeling filet? Ravenous for ribeye? Hankering for hanger… no matter the cut you can enjoy your favorite steak dinner for $5 off tonight! Plus enhance your meal with $3 off one of our featured martinis on our NEW martini menu tonight Available 4-10pm
Wednesdays
Join Us for Half Price Brass Onion Burgers!
Wednesdays were made for burgers + beers so we're offering half-price Brass Onion Burgers and $2 off domestic drafts! Available ALL DAY!
Thursday, Friday, & Saturday Nights
Join us for dinner and enjoy Slow Roasted Prime Rib!
Enjoy our delicious slow roasted prime rib or one of Chef Chris's amazing fresh fish creations. Available 4-11pm
Saturday & Sunday A.M.
Get your breakfast and lunch favorites today for Brunch!
Can't decide between breakfast or lunch? Now you don't have to with our amazing brunch menus packed with everyone's favorite dishes. Don't forget to grab a $5 House Bloody Mary, a $4 Mimosa (glass) or a $18 Mimosa Carafe! Available 11am – 3pm
Questions? Call Us 913.851.5940 or email us!
The Brass Onion in Overland Park, near Leawood, in the heart of the Prairiefire District, welcomes you to try some of our Daily Restaurant Specials. We offer restaurant discounts and special menu items so you always have the option to try something different from our menu. Please feel free to take advantage of these daily specials, and if you have any questions, please feel free to contact us. Make a reservation today!